Lego® Robotics Summer Camps, Minecraft, Star Wars, Movie Making, Game Design! Arlington, Alexandria, McLean/Falls Church
WELCOME to RENAISSANCE SUMMER CAMPS 2016!
Locations:           Arlington           Alexandria           McLean
Spaces are filling quickly! Summer is almost here! 

Please click the link above to view camps and register  in Arlington, McLean or Alexandria. Great Payment plans and Discounts available!
Featured in Northern Virginia Magazine 
 Have Questions? 703-244-0585 email montessorieducate@yahoo.com
AM, PM,  FULL DAY & COMBO CAMPS – 
Combine 2 Half Day Camps in One Week/Custom Design Your Child's Camp-All Locations
Are your children Lego, American Girl, STAR WARS, Video Game or Minecraft fans? Does this describe your children? Ready for the BEST technology and creative summer camps ever? Join us as we build, explore, learn and play with the most engaging learning platforms on the planet! Combine any 2 of our signature camps in one week and give your child the ultimate summer camp experience! In 2016 we have even more award winning camps to engage your children!
 RENAISSANCE SIGNATURE CAMPS – BECAUSE KIDS & SUMMER MATTER!
Build Cool Robots , Design a Video Game, Make a Movie, Explore Minecraft, 
Learn Programming Using Art! 
Renaissance is a unique program which allows children to author their own individualized camp experience! Campers will be learning Science, Technology, Engineering and Math without even realizing it!
At our camps, children will select from hundreds of exciting choices specializing in Lego Mindstorms, robotics, stop motion animation, video game design and more. Our highly trained instructors will help children choose projects that will suit their age and area of interest and skill level to maximize fun and the thrill of success!
The Force Awakens this summer in our new Star Wars Camps! 
Introducing:
Star Wars® LEGO FAB LAB! 
&
Star Wars™ – Advanced Engineering and Robotics Lego Camp

Renaissance Half Day, Full Day & Flex Pass Day Camps June 20 through August 19th (Dates Vary by Location)  
Hours: AM, PM and Full Day Camps
Half Day Camps                               9:00 to 12:00                or                1:00 to 4:00

Full Day Camps                                9:00 to 4:00

Extended Care Hours                     8:30 to 5:30
CAMP IS EVEN BETTER WITH FRIENDS!
REFER YOUR FRIENDS -EVERYBODY WINS!

Refer a NEW camper for a FULL WEEK of either FULL DAY OR HALF DAY Camp and receive a $20 DISCOUNT on your registration per referred camper AND EACH new Camper receives a $20 Discount on their registration! Refer 1 friend or more and watch your discount increase. EXAMPLE:
Paul has 5 Friends who haven't been to Renaissance programs before!
Paul gets a $20 Discount PER FRIEND who registers for Full Week (Full or Half Day) Camps! That's a total discount of $100 off Paul's registration! AWESOME!
EACH of Paul's Friends gets a $20 Discount on their registration!
Paul and his friends have a great time because they came together to camp as a group!
WANT MORE DISCOUNTS?
Sibling or Multi-camp discounts!
To receive the Sibling or Multi-camp discounts please register online and the registration software will itemize your discounts at checkout.
  Select Convenient Payment Plans Online!!
Our Locations
McLean/Falls Church

-The Surge Community Center- 1988 Kirby Rd. McLean, VA 22102
Alexandria-

First Assembly Church-700 West Braddock Road Alexandria, VA 22302
Arlington-

UUCA (Universalist Unitarian Church)- 4444 Arlington Blvd, Arlington, VA 22204
We make robotics, science, technology & engineering fun!

RENAISSANCE CAMP OVERVIEW –
 1.

Minecraft Adventure Camp

– New Exciting Challenges This Summer – Take Minecraft to the Next Level!

Now in Arlington, McLean and Alexandria!
-for ages 6 to 12-Using Minecraft™ as a learning tool, campers utilize various Minecraft skills to customize and create their own legendary worlds!
This program uses the power of Minecraft world building and games based education to engage and educate. We integrate systems design, coding, computer science, STEM topics and modding concepts. MinecraftEdu is a collaboration of educators and programmers.Many schools—even universities—are adopting the Minecraft platform to help with reading, writing, math, and science. Minecraft Adventure camp combines the very best of popular technology (Minecraft!) with opportunities for collaborative learning, creativity and innovation all in a safe and fun setting for your children.
Utilizing the educational version of Minecraft, campers will be encouraged to explore their creativity by building villages, castles, monuments, working machines, and countless other possibilities within the confines of this virtual world. The emphasis will be exploring how a game kids clearly love can be utilized foster students' important 21st century skills, including invention, collaboration, communication, and digital citizenship. Campers may choose to work with other campers or on their own, but group participation is highly encouraged. By working in the same world with multiple players, campers assume different roles (builder, architect, resource gatherer, protector, team leader etc…) where communication and fulfilling one's role is very important to achieving the group's collective goals. This is a half day camp and is available this year in all of our locations. Minecraft can be either a half day camp or may be combined with another half day camp for a week of double the fun and learning. Please email us for a Half & Half camp form it you want Minecraft to be a part of your Half and Half Camp. Please contact us for more information. 703-244-0585
2. Lego Stop Motion Movie Making-Minecraft, Star Wars, Super Heroes, Jurassic Park, Friends, etc. –
-for ages 6 and up-
LEGOS: Minecraft Stop Motion Movie Camp
Lights ..Camera..Action!
Discover your inner Stephen Spielberg this summer. PICK YOUR FAVORITE LEGO THEMES AND DIRECT AND CREATE YOUR OWN STOP MOTION LEGO MOVIES!
Welcome to the exciting world of Stop Motion Movies. This camp will focus on teaching the basics of Stop Motion Movie creation using the exciting worlds of Minecraft and its characters. Each child will learn to write a script, build a set, direct and edit their own Stop Motion movies. Individual as well as group projects will be encouraged.
Lego's Stop Motion Movie Making-Build your favorite movie set out of Lego's and direct your own movie. Add Lego mini figures to make your own spectacular red carpet (well almost) action movie! Example:Minecraft is the game phenomenon focused on creativity and building, allowing players to build environments out of textured cubes in a virtual 3D world. You'll be introduced to Minecraft in real life with our customized Legos, and finally film a stop motion movie using Minecraft-inspired Lego creations. The focus will be on creating Minecraft-inspired worlds and filming. OR, Star Wars Lego Moviemaking – A perfect camp for Star Wars and Lego fans. Campers will use Star Wars Lego characters and will create their own sets to produce original stop motion Lego movies.
3. Lego® Action Jrs. Camp –
Do Lego's totally engage your children? Lego makes the introduction to STEM fun! We know that they have fun, but do you know that they gain so much more when they become immersed in Lego "play"? Kids develop longer periods of concentration, problem solving skills, focus, beginning engineering skills,  enhance creativity and imagination plus they learn to follow directions and complete projects.  They not only build all these skills but they also gain self confidence. At our camps, kids build, create and investigate engineering concepts while having fun with other Lego fans! They don't even know they're learning everyday.
Lego Action Jrs. Engineering Camp is the best choice for the younger group of builders who are starting to build and can complete simple projects but may not be ready for a robotics program that requires programming. This is the camp to select if you want to introduce your child to beginning engineering or creative builds with Lego. Your child will be able to build simple sets, build machines and vehicles that actually work by following instructions, free build amazing Lego creations and more! Action Lego® Engineering puts fun in motion as students learn how to use gears, motors, potential energy, and balance to create numerous contraptions. Children will get excited about building as they explore simple motorized machines. We introduce STEM to campers in a fun way that allows each camper to grasp beginning engineering and scientific concepts. This camp is the perfect introduction to STEM and the best way to learn in a supportive environment! Lego Action Jrs. Engineering Camp is the beginning point for most children who later move on to our Lego We Do Robotics camps.
Lego Fun, Creativity, Imagination and Cool Builds of All Kinds!
This camp is for the younger LEGO fan that is getting into LEGO and who wants to create and build. Jrs. will learn basic building techniques, play building oriented games, and create unique builds using their own imagination. Projects like building race-cars, animals, farms, construction sites and vehicles are few of the things the children will work on. Action Lego's puts fun in motion as students learn how to use gears, motors, potential energy, and balance to create numerous contraptions and projects. Campers are also encouraged to think of their own creative builds in our Lego Camps. In fact, we encourage and support their great ideas.  So, if your child wants to build a palace or a space ship or bridges or work on a joint project with other kids, we encourage the collaborative and spontaneous interaction. We also have hundreds of sets and thousands of Lego's for free builds.
This is a great camp to help introduce beginning engineering skills and STEM to kids.
Throughout the day, campers will find time to play in the great outdoors, too. Because sunshine is good for the soul. Shine on!
4. LEGO® WeDo™ Robotics – (Ages 6 through 9) – Learn Robotics & Programming             
– for campers  who want to take Lego's to the next level. New in 2016 from Lego Education! LEGO® WEDO ROBOTICS 2.0
LEGO® WeDo™  Robotics Camps are a great introduction to engineering, basic computer programming, and robotics.
LEGO® WEDO ROBOTICS
Students are introduced to robotics by building and
programming LEGO® projects, using sensors, motors
and LEGO®'s playful WeDo software.
Follow along with step-by-step guides or build your own remote-controlled LEGO® Robots! Our pieces are all sorted to make building easier!

Learned Skills
Mechanisms: Learn about levers, gear ratios, and all the interlocking parts that make up planes, trains, cars and real robots!
Structural Integrity: Explore the limits of physical construction; learn how to build a robot that has the strength to get the job done!
Programming: Make a robot that responds to remote commands, or moves according to its own logicBuilders begin programming models and develop technology, engineering and math skills on computers.
This is a one of a kind camp that offers hands-on, minds-on learning and fun!
 New challenges await our Lego-Smart kids in 2016!
NEW! This is an extension of the Robotics class for kids who are ready to expand their skills.
Kids will love the NEW WeDo 2.0 featuring Milo the rover bot,  This camp is perfect for first time students, as well as prior Jr Robotics students who have taken the original WeDo robotics and want to learn something new.
Lego Education WeDo 2.0:
Make Science come to life! The new Lego Education WeDo 2.0 curriculum promotes investigation, experimentation, develops computing skills, and incorporates activities across science, engineering, and technology. Campers will explore concepts such as balanced and unbalanced forces, what contributes to an earthquake-resistant structure, and what factors make a car go faster.
Exciting challenges will be developed by our instructors to engage our kids throughout the week. Kids will love to construct their own robots and program them to conquer new challenges. This is the creative element of the camp  and allows our kids to use their own problem solving skills as they construct robots that take on the challenges and plan their strategy  to conquer them.  
Your child will be able to build his/her favorite sets  every week. We balance our signature robotics program with fun sets and creative building. For the true Lego fan, this is the ideal place to master all kinds of Lego builds. We have hundreds of sets and all the Lego games too! From Star Wars to Super Heroes, Jurassic Park, Friends, and the newest Minecraft sets, etc, builders will be able to explore and build with other terrific kids plus learn 21st century skills in robotics. 
5. Star Wars® LEGO FAB LAB! – Ages 6 – 9
Build to your heart's content in this all-day workshop. In the morning, design beautifully detailed Star Wars® vehicles and power them with a LEGO® motor, battery pack and gears. Students experience the excitement of a motor – how this device can transform a stationary object into a moving one.
Star Wars Fans will spend a dynamic week mastering their building skills with Star Wars themed projects and activities. They'll design a pod racer, create a custom LEGO light saber, and build starships for the rebels, or the dark side. "The Force is strong with this one."··· Our StarWars FAB LAB is perfect for your fan of Star Wars and LEGO. Hundreds of Star Wars sets will be waiting your Star Wars Fan : Tie Fighters, Landspeeders, Pod Racers, Speeders. They'll be able to assemble their own massive LEGO fleet and bring balance back to the galaxy. Wearing their favorite Star Wars shirts is always encouraged.  Of course, every builder in the galaxy will need to be prepared and will construct their personal Light Saber!
Selected projects include the Millennium Falcon, Rey's Landspeeder, R2D2, X-Wing fighter, and Snow-Speeder. Students construct the motorized projects, then customize the design, and play with and share ideas with other campers. Builders are sure to have the force with them in this camp!
In the afternoon, Full Day students learn the principles of engineering including the use of beams, columns and trusses as they build with the K'NEX® system. We'll design a skyscraper and bridge and even build a motor-powered car to drive over the bridge. Other projects include amusement park rides such as a ferris wheel.  Because we like to offer choices to our campers, PM camps will also give Star Wars fans a chance to make their own Star Wars Stop Motion Movie or build more amazing Star Wars sets. The FORCE awakens at Renaissance this summer! Don't miss i
6. LEGO® MINDSTORMS® EV3 Advanced Robotics (Ages 8 through 12) 
Blast off to Mars with the new EV3 Space Robots –

This program engages students in the exciting world of robotics. Campers will use the Lego Mindstorms EV3 elements to program their robots to solve a series 0f cool challenges. Capture the fun in our new

MISSION to MARS CHALLENGE!

Space Exploration Challenge

Build robots that move, think, and react with LEGO EV3, the ever-popular technology from LEGO Education.

Campers will learn the programming skills necessary for an EV3 robot to perform a mission from the LEGO Education Space Challenge. Emphasis on team work, critical thinking skills, and problem solving.

Description

Campers create vibrant robots using LEGO bricks, gears, motors, and sensors, learning how each piece of their robot works through a series of mini-challenges. Campers also learn how to program their robot using LEGO's EV3 software for Windows. Pictures of robots are sent home after camp. Robots stay at camp.

 The Space Explorers Challenge camp will take campers on challenging missions and research based projects and provide campers opportunities to explore and create innovative solutions to current space exploration topics. Students will be encouraged to build and test several designs and programs while collaborating and communicating with each other to successfully complete these tasks. (LEGO MINDSTORMS® NXT, EV3), ensures kids of all abilities can be challenged and successful. The skills developed through robotics offer a foundation for invention that no other field of study can provide. And because it is cool and fun, learning happens without even knowing it. That is why we focus on robotics at Renaissance.
7. 

Star Wars™ – Advanced Engineering and Robotics Lego Camp:

Entering Grades 2nd, 3rd, 4th & 5th grade.
Live the excitement of Star Wars™ in this one of a kind Lego Star Wars Camp where children build incredible and unique creations from the Star Wars™ universe – unlike anything that they've built before. Bring these favorite Star Wars™ creations to life by designing and constructing remote-controlled vehicles, robots and spaceships employing Lego Technic parts and up to four Lego Technic motors.
Star Wars Masters are true LEGO Masters. Builders will spend the week building the biggest and most awesome of the Star Wars Fleet: The Death Star, Star Destroyer, AT AT, Rebel Snowspeeder, MTT, Millennium Falcon and other awesome Star Wars sets. This camp is for Star Wars fans that are looking to Build BIG ( including 1000+ piece sets)
Through building complex, unique, and exciting projects and understanding the dynamic mechanisms associated with them, summer camp students gain knowledge on engineering principles, scientific theories and facts about the universe. The Star Wars™ Lego Camp curriculum presents an excellent opportunity for students to learn numerous physics and mechanics principles such as torque, power, complex gear trains, locomotion, mechanical advantages, and much more! Taking on the challenging of building models in innovative and unique ways under the guidance of our credentialed teachers, and engineering students our summer campers naturally improve their problem solving and critical thinking skills.
The Star Wars™ Lego® Camp is specially designed for kids entering 2nd, 3rd 4th & 5th grades. Come and experience this fantastic and one-of-a-kind summer camp! Feel the Force awaken within you! Great camp for either one or multiple weeks since there are literally hundreds of robotics engineering, and set building  challenges  in this camp!

Sample projects of Star Wars™ Lego Camp include:
•A customized lightsaber for each unique jedi camper

•An array of star wars™ vehicles that roll, crawl, and hover

•A two-legged C3PO that actually walks

•And Many More!
8. LEGO® WeDo Robotics PLUS Scratch Video Design Camp-"Scratch" Computer Programming from M.I.T.
-for campers ages 7 and up that love to build with Lego's and would love to learn a fun programming environment called Scratch to make animations and games. This camp is the best way to introduce cool programming to kids.  This is the chance for campers to "Get Your Game On" and transforms campers into authentic video game designers.  Campers get hooked on programming using Scratch, the simple drag-and drop multimedia programming language developed by MIT's Lifelong Kindergarten Project. Students will learn how to design and animate their own characters. Best of all, they can bring a flash drive to camp and take their projects home. No prior experience is necessary. Campers also experienced with Scratch are included in this camp since both Lego's and Scratch are both very open-ended projects. Our staff works with every camper to take him/her to the next level no matter what his/her beginning point may be. With Scratch, children aren't just learning to code, they are coding to learn.
Scratch is an introductory programming language developed by MIT that enables young children (ages 7 and up) to create their own interactive stories and games. Children snap together graphical programming blocks to make characters move, jump, dance, and sing. Children can modify characters in the paint editor, add their own voices and sounds, even insert photos of themselves — then use the programming blocks to make their characters come to life.
Scratch Programming & Lego Robotics (Combination Camp)
Here is the program your technology minded student has been waiting for. With Scratch, your child will learn how to create computer programs using drop and drag technology that will bring their imagination to life right before their eyes! They will have the opportunity to make cartoons, movies, video games, animate their stories and compose music all done with Scratch. When your child comes home every evening from camp ask them to show you what they created. You will be amazed!! Even better, your child still has a chance to build all the GREAT Lego projects he/she loves! Scratch Programming By M.I.T. Kindergarten Lab Project
Programming with Scratch Created by the MIT Media Lab, Scratch is a programming language designed for kids. With a strong following in the education community, Scratch lets kids create and share stories, games, and animations using a super kid-friendly drag-and-drop interface. What kids can learn: beginning engineering, programming, creative thinking, reasoning, and communication, collaboration. You will be amazed at what the children create as they expand their programming skills with Scratch programming to create their own video!
There is so much more we cannot begin to cover it here,the only question is will you send your child or yourself to this Incredible Camp! This camp is great for one or more weeks.
9. Ozobots, Robots and Cupcakes! Program With Color –  Ages 6 and up 
The future fits in your child's hand. Art and Technology combine to teach programming to kids in a fun and engaging way!
Kids will be learning the basics of coding with Ozobots.  In case you have never seen or heard of them before, Ozobots are the award winning smart robot, designed to teach kids & techies alike about robotics, programming & coding!   It's such a great innovation that we are celebrating with our friends at this one of a kind camp by throwing an Ozobots and Cupcakes party every week of camp!
Program with colors. An amazing new way to learn and love coding and robotics. Endless fun and creativity for every future tech savy student! Draw mazes, tracks, obstacle courses and more with the use of Ozobot. Then, Ozobot will follow the course you have designed and will meet the challenges that you have created. Ages 6 and up.
Starting with color markers, Ozobot takes kids on a fun and mesmerizing experience through creative drawing, problem solving and group challenges by coloring code commands in the form of basic color combinations.
 Ozobot – the tiny smart robot. There is no end to the possibilities, as your child creates a different landscape of adventures, games and coding with Ozobot. Imagine, a learning tool that opens the doors of computer science, STEM education, robotics and coding, making your child one step ahead of the learning curve in school and in life. Yes, we believe that our campers deserve a party every week to celebrate the arrival of Ozobots. (Cupcakes are optional based on parent approval!)
10. American Girl Art Camp –
-for ages 5 and up – Perfect for the girl that loves American Girl books and dolls. Campers bring their dolls. However, we do much more than play with dolls. Sewing, art, jewelry making, fashion design and singing, dance and writing are just some of the activities our "American Girl Stars" in this camp combine for a perfect week. This camp gives girls the chance to share their love for their American Girl dolls and collaborate with friends who share the same enthusiasm and love for everything American Girl. American Girl Camp – Girl of the Year Every year, the popular American Girl series introduces a girl with a story about finding success in the face of challenges today. From the challenges of moving to volunteering each Girl of the Year discovers something new about herself and the world around her. Learn about their history and their stories and learn how you too can make a difference! We know that every young girl is an artist, engineer, architect and visionary at heart! Above all, all our girls are STARS!
11. Half & Half Camps (All Locations) and Flex Day Lego Camps (Alexandria)
Requested by moms and implemented by us so that you get to design your child's one of a kind camp! We love it too! Paper registration required for this popular camp option. Pick any AM half day camp and a different PM half day camp and design your own Full Day Camp. Easy and convenient, developed just for your child. See special pricing on reservation page for this great value and flexible schedule.  Design your own week of camp and make it a special week!  Flex  day passes available in Alexandria. You decide when you need each day and you can choose with Half Day or Full Day Camps. Buy 1 or more Flex Day  books. Each book of day passes is good for 5 days of your choice.  Register online for Flex Day Passes. Please email for registration forms montessorieducate@yahoo.com for Half and Half Camps.
Camps the Week of July 4th available in Alexandria and McLean Locations 
Thank you for considering Renaissance Summer Camps!
Combine 2 Camps in One Week
Custom Design Your Own Camp
                                           Our Popular Half & Half Camps – Great Value!
 Half & Half Camp special prices on the "Register" page. Select any two half day camps at any location for the price for a Full Day Camp.
Design your Full Day Camp just the way you like it. Include a morning camp from 9 a.m. to noon, and add a different afternoon camp from 1 p.m. to 4 p.m.
Half & Half Camps

were requested by moms…and implemented by us so that you get to design your child's one of a kind camp! We love it too!

The Excitement of Summer 2016!
MINECRAFT EDUCATION-MINECRAFT BUT MORE
 

Minecraftedu Adventures Camp

for ages 6 to 12. Minecraft, but better!
 Arlington, McLean, & Alexandria Locations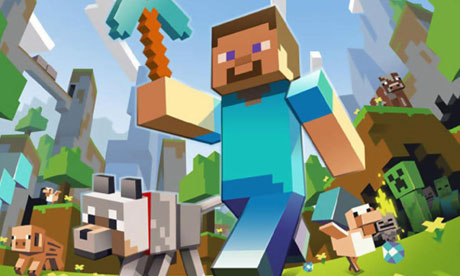 Explore your opportunity to take part in our Minecraft Adventure Camps in Arlington  and Alexandria! Collaborate with friends while you meet new challenges. This camp is for the beginner as well as more advanced Minecraft Adventurer. Our adventure will be to build spectacular cities and to collaborate with friends to help with daily challenges. We supply laptops and utilize our secure Minecraftedu server. Campers play together in the same game to collaborate and solve challenges. Our secure server insures a user friendly experience without the mischief often found on public servers.
Education through Minecraft? Really?

Yes! Minecraftedu provides the best possible experience for Minecraft fans of all ages. Available only to educators, Minecraftedu is the newest way to explore and learn in a safe environment (private server) and take Minecraft gaming to a whole new level. We are licensed by teachergaming and very excited to offer this unique Minecraft camp this summer!
BUILD MASSIVE CITIES AND STRUCTURES. Learn to build castles, fortresses, cities, and more!
Minecraft has fast become an immensely popular game, and the recent advent of 'Minecraft.edu' has provided tech-savvy teachers with the ability to create immersive and entertaining adventures for students to experience right in the game.
MinecraftEdu
This program uses the power of Minecraft world building and games based education to engage and educate. We integrate systems design, coding, computer science, STEM topics and modding concepts. MinecraftEdu is a collaboration of educators and programmers. Participants in the program will experience a new adventure each week with a different goal and unique environment, each with a specific fun and educational goal.
If your student is one of the awesome of Minecraft fans, this summer camp could be a dream come true!
New Renaissance Amazing Tech Camps
We research and develop the newest tech learning tools for young engineers!
Stop Motion Lego Theme Movie Making-MineCraft, Star Wars, Jurassic Park, Friends, Super Heroes
A  great way to combine your child's favorite Lego Themes and movie making. Your child will pick a favorite Lego theme such as Minecraft then direct and create their own movie! After building Lego sets to form background scenes of his/her own stop motion movie., your child will develop story boards and become the Director of their own stop motion movie. Lego and stop motion are meant to work together and increase your child's creative skills as well. Using Lego Themes such as Minecraft or Super Heroes , campers will build and then make their own stop motion movie! Excitement grows as campers develop and direct movies of their own and then share them with friends and take them home. Please provide a flash drive for this class!
Minecraftedu Game Design
If your kid plays Minecraft he — or she — can take the game to the next level with this engaging (some might say addicting) world-building game. Using the program's teaching module, MinecraftEDU, kids learn how to create new games, design levels, and host other players on a server.
What kids can learn: creativity, spatial reasoning, geometry, teamwork
Ozobots, Robots and Cupcakes! Program With Color
NEW in 2016!
Programing Ozobot is simple – kids can do this by simply drawing lines and using colors. Kids use their creativity and artistic expression, while developing logical reasoning and in turn, actually learning high level coding concepts. This fun and exciting camp that we are introducing to Northern Virginia in 2016 has it all: art, technology, robotics, programming, logical thinking and so much creativity. This is a Half Day Camp that may be combined with another of our popular camps for a Full Day of fun and learning.
American Girl Art Camps
  
This camp is based on the American Girl Dolls and books and the curriculum is packed with creative artistic and skill building projects that are all  full of fun and also a little bit nostalgic and charming (not a term we can use often).  Bring your favorite American Girl doll and enjoy a summer camp filled with crafts, sewing, cooking, dancing, acting, literature, history and, of course, a tea party and a movie/pajama day. Bring the doll to camp every day and label your child's doll and accessories. Each girl will come home at the end of the week with lots of handmade items for themselves and their dolls! All the girls also design their own portfolio and they even have the opportunity to develop their own country. They name the country and give the country various characteristics which each girl choses based on her own priorities.  Our American Girls will have a great time learning about the history of the "American Girl" doll series, making fun crafts for themselves and their doll, and participating in a number of creative activities focused on our belief that girls all have star power! Dolls are invited to attend. So much fun and so many well loved activities and so many memories!

Our American Girls have a lot of pizzazz and we encourage their unique gifts and talents during this very special week. Don't miss a moment because this camp is filled with laughter and love, not to mention, panache.
FAST FACTS
Campers have a wide variety of summer camps to choose from based on their individual interests and hobbies. Campers may combine 2 different types of camps in the same week to experience the best of both worlds!
Lego® camps, Technology camps, American Girl, and Creative Art camps categories.
Multiple summer camp choices and locations within each category plus outside play.
Discounts are available for siblings and multiple camp registrations. Early Bird Discounts until February 28th.
Design your own camp! Half & Half Camps are so popular because they are designed by you and give your child the best of both worlds-Lego Robotics Half Day/American Girl Half Day in the same week or Minecraft Adventures/Stop Motion Movie Making in the same week. Other great combinations are available too!
NEW! EXCITING! CREATIVE!

ANNOUNCING ADDITIONAL CAMPS AND CLASSES (Alexandria Half Day & Full Day)

ANNOUNCING-FLEX DAY PASSES-SELECT ANY 5 DAYS OF CAMP AND LET US KNOW 48 HOURS IN ADVANCE WHEN YOU ARE COMING AND THEN JUST BRING YOUR CHILD TO OUR GREAT CAMPS IN ALEXANDRIA! ALL ALEXANDRIA CAMPS ARE AVAILABLE AM,PM OR FULL DAY FOR FLEX DAY PASSES. EASY! CONVENIENT! FUN! POPULAR!

Register in Alexandria for Weekly Camps or Register for Flex Pass Option (Select 5 days of Camps that suit your schedule)

What is Flex Pass

Cost
$175(half day) $320 ((full Day) For 5 Flex Pass Days
Notes
The Flex Pass is good for the 2016 calendar year. The Flex Pass is per camper. They are not transferable or refundable and we do not prorate the Flex PassThe Flex Pass OPTION will be available at our Alexandria location only.
Flex Pass FAQ's
What is the Flex Pass
 The Flex Pass is a plan of 5 days you can purchase to have the flexibility to come to any 5 days of one of our Super Terrific Lego Camps or Cool STOP MOTION Movie Making Camps. You can customize your child's camp days to fit your schedule. It's the perfect break for kids (and parents) during the long summer months.
How does the Flex Pass work?
 The flex pass gives you the flexibility to choose which days of camp you would like to come during any week. Your child would participate in the activities planned for that day. We ask that you give us at least 48 hour notice, if possible, of the day your child will be coming to camp.
What is the Advantage of the Flex Pass?
 The advantage of the Flex Pass is the flexibility it gives you to choose which days of camp you would like to come to. Instead of committing to a specific week of camp, you are purchasing 5 days to use at your leisure during the 2015 calendar year towards camps we offer.
Can I purchase more than 5 days?
 The Flex Pass is sold in packages of 5 days. You can purchase a minimum of 1 book (5 days) to a maximum of 6 books (30 days) per child. The more Flex Pass packages you purchase, the more discounts you receive!
Can I use the Flex Pass for any Renaissance Camp?
 The flex pass can only be used for the Lego Camps or STOP MOTION LEGO Movie Making Camps at our

Alexandria location.

Can siblings share a Flex Pass book of days? Each child will need to have their own package of Flex Pass days.
Can I receive a refund for the days I do not use?
 There are no refunds or transfers available for unused Flex-Pass Days.
Alexandria Flex Pass Days
Flex Pass is the NEW way for your child to enjoy Camps at Renaissance. With the Flex Pass, your child can choose to come to specific days of camp instead of choosing a whole week of camp.