2016 Summer Lego® Robotics,Minecraft, Star Wars, American Girl, Scratch Video Design Camps! Arlington, Alexandria, McLean/Falls Church
WELCOME to RENAISSANCE SUMMER CAMPS 2016!
AIM HIGH! 


  DREAM IT!       DESIGN IT!       BUILD IT!       SHARE IT!
Your child can be part of something special this summer; gain skills for the 21st century, make great friends and meaningful memories that last a lifetime! 
Featured in Northern Virginia Magazine
Registration for Summer Camps 2016 is open! 
Please click the link above to register. Early Bird Discounts Now!
DISCOUNTS
Early Bird Discount!

$25 off each camp until February 28th.

Session Sibling Discount

: 5% sibling discount on the 2nd, 3rd child or more that is enrolled. 

Multiple session discounts:

$25 for each session after the 1st session attended. (First session is at full price) All discounts apply to the full payment, NOT to the registration deposit.

Refer A Friend Discount

:Refer a friend and receive a $20 discount for you and for your friend.

Convenient payment

plans when you register online!
DEPOSITS
Registration deposits are not refundable. Your deposit of $100 per camper per session is deducted from the tuition. Tuition includes all supplies. Extra cost activity options must be paid at registration along with the deposit.
All tuition fees must be paid in full by the date that is specified in your email confirmation for the camp(s) you select or you forfeit your deposit and your camper's place at camp. Campers may attend one camp or as many camps as they desire, as long as openings exist.
Have Questions? 703-244-0585 email montessorieducate@yahoo.com
The Force Awakens this summer in our new Star Wars Camps! 

Renaissance Half Day & Full Day Camps – Extended Day Options Available
Indoor and outdoor fun for rising grades K-6
Weekly Camps (All Locations) plus Flex Day Camps in Alexandria
Register for 1 or more weeks!
***Before & After Care Options at all Locations***
Half Day   AM 9 t0 12   or   PM 1 to 4        Full Day     9 to 4      Extended Day   8:30 to 5:30
Our Locations
Alexandria          Arlington          McLean
McLean/Falls Church-The Surge Community Center- 1988 Kirby Rd. McLean, VA 22102
Alexandria– First Assembly Church-700 West Braddock Road Alexandria, VA 22302
Arlington- UUCA (Universalist Unitarian Church)- 4444 Arlington Blvd, Arlington, VA 22204

Our Mission:

 
The GOALS of RENAISSANCE enrichment and summer programs are to allow the kids to "think beyond the box" and to have fun while they are engaged with Lego, American Girl or  our great technology camps. Our camps allow the kids to go beyond simple box instructions and to formulate the why and how on their own with guidance from  instructors and mentors.When you consider the potential for engagement, peer interaction, and building, The robotic challenges follow very closely the education STEM concepts of science, technology, engineering, and mathematics as a fun learning experience.
We know that future success begins when children are young and they have a desire to explore and learn. That's why we develop engaging programs that offer numerous choices and challenges for our kids. When kids internalize concepts through hands on experiences and doing things themselves, they know they have accomplished something awesome. You can always feel the electricity in our camps because our campers are charged with positive energy. We may direct this energy at the beginning, but then their natural instincts take over and they want to take on more and more challenges. First, we teach them, then they always teach us and each other. The spontaneous interaction and team work we see in kids is an exciting experience for every camper and every counselor.
While our curriculum separates us from our competitors, we believe it's our people that make us truly special.
RENAISSANCE CAMP OVERVIEW
We make robotics, science,
technology & engineering fun for young minds!
1. Lego® Action Jrs. Engineering Camp –
Lego makes the introduction to STEM fun! Build, create and investigate engineering concepts while having fun with other Lego fans! Lego Action Jrs. Engineering Camp is the best choice for the younger group of builders who are starting to build and can complete simple projects but may not be ready for a robotics program that requires programming. This is the camp to select if you want to introduce your child to beginning engineering or creative builds with Lego. Your child will be able to build simple sets, build machines and vehicles that actually work by following instructions, free build amazing Lego creations and more! Action Lego® Engineering puts fun in motion as students learn how to use gears, motors, potential energy, and balance to create numerous contraptions. Children will get excited about building as they explore simple motorized machines. We introduce STEM to campers in a fun way that allows each camper to grasp beginning engineering and scientific concepts. This camp is the perfect introduction to STEM and the best way to learn in a supportive environment! Lego Action Jrs. Engineering Camp is the beginning point for most children who later move on to our Lego We Do Robotics camps.
Renaissance Lego®  Camps bring technology and engineering into vivid real-world color for budding engineers, no matter what their skill level. And they'll learn some classic classroom rules while they're at it, too. After all, who doesn't need a little practice playing well with others, sharing and following instructions?This program will improve your child's problem solving skills while encouraging team work but they will just think they are having FUN! Through the excitement of building, our summer campers see firsthand how gears translate motion and how different types of energy can propel vehicles and machines. We focus on creating a fun, friendly and caring environment for our youngest Lego builders! is a whole package deal with a neat LEGO bow.
Throughout the day, campers will find time to play in the great outdoors, too. Because sunshine is good for the soul. Shine on!
2. Star Wars® LEGO FAB LAB! – Ages 6 – 9
Build to your heart's content in this all-day workshop. In the morning, design beautifully detailed Star Wars® vehicles and power them with a LEGO® motor, battery pack and gears. Students experience the excitement of a motor – how this device can transform a stationary object into a moving one. Projects include the Millennium Falcon, Rey's Landspeeder, R2D2, X-Wing fighter, and Snow-Speeder. Students construct the motorized projects, then customize the design, and play with and share ideas with other campers. Builders are sure to have the force with them in this camp!
In the afternoon, students learn the principles of engineering including the use of beams, columns and trusses as they build with the K'NEX® system. We'll design a skyscraper and bridge and even build a motor-powered car to drive over the bridge. Other projects include amusement park rides such as a spinning swing and a ferris wheel. The FORCE awakens at Renaissance this summer! Don't miss it!
3. LEGO® Education WeDo™, EV3 and Mindstorm NXT Robotics –
– for campers ages 6 trough 12 who want to take Lego's to the next level. We are using Windows-based computers that run WeDo©, LEGO Education's award-winning construction kit and software designed for kids ages 6 and up. We provide the laptops and the model kits.
The skills developed through robotics offer a foundation for invention that no other field of study can provide. And because it is cool and fun, learning happens without even knowing it. That is why we focus on robotics at Renaissance.
Lego Mindstorm is a more advanced level of robotics and EV3 is the newest version of Mindstorm. Robotics is the ultimate integrative discipline, blending science, technology, engineering, math, and art in what is essentially a creative process of envisioning an end goal and bringing it to life.
In Renaissance Lego Robotics Camp, students progress to new levels as they begin to internalize the concepts of robotics. Renaissance has a comprehensive robotics camp which offers exciting new challenges to every camper. We provide the next level of robotics to each child when the child is ready. That is why we cannot predict exact ages for our camps. There is a progression for each child when he/she can progress and take on the next challenge in robotics. All campers learn the basics of mechanics (axles, pulleys and gears, sensors, etc.) as well as elementary concepts of computer programming – all in a fun environment.This hands-on active learning, lab is a great way to engage students in STEM education without them even realizing it! Our program offers kids new skills and a positive learning opportunity on many levels. LEGO® WeDo ROBOTICS was developed by Carnegie Mellon University and is an educational product of Lego Education.
4. 

Star Wars™ – Advanced Engineering and Robotics Lego Camp:

Entering Grades 2nd, 3rd, 4th & 5th grade.
Live the excitement of Star Wars™ in this one of a kind Lego Star Wars Camp where children build incredible and unique creations from the Star Wars™ universe – unlike anything that they've built before. Bring these favorite Star Wars™ creations to life by designing and constructing remote-controlled vehicles, robots and spaceships employing Lego Technic parts and up to four Lego Technic motors.
Through building complex, unique, and exciting projects and understanding the dynamic mechanisms associated with them, summer camp students gain knowledge on engineering principles, scientific theories and facts about the universe. The Star Wars™ Lego Camp curriculum presents an excellent opportunity for students to learn numerous physics and mechanics principles such as torque, power, complex gear trains, locomotion, mechanical advantages, and much more! Taking on the challenging of building models in innovative and unique ways under the guidance of our credentialed teachers, and engineering students our summer campers naturally improve their problem solving and critical thinking skills.
The Star Wars™ Lego® Camp is specially designed for kids entering 2nd, 3rd 4th & 5th grades. Come and experience this fantastic and one-of-a-kind summer camp! Feel the Force awaken within you! Great camp for either one or multiple weeks since there are literally hundreds of robotics engineering, and set building  challenges  in this camp!

Sample projects of Star Wars™ Lego Camp include:
•A landspeeder that acts like it actually hovers as it glides and bounces away from obstacles

•A two-wheeled droiddeka that amazingly balances on just two wheels

•A customized lightsaber for each unique jedi camper

•A speeder bike that ACTUALLY FLIES!

•An array of star wars™ vehicles that roll, crawl, and hover

•A two-legged C3PO that actually walks

•And Many More!
5. LEGO® WeDo Robotics PLUS Scratch Video Design Camp-
-for campers ages 7 and up that love to build with Lego's and would love to learn a fun programming environment called Scratch to make animations and games. This camp is the best way to introduce cool programming to kids. Campers get hooked on programming using Scratch, the simple drag-and drop multimedia programming language developed by MIT's Lifelong Kindergarten Project. Students will learn how to design and animate their own characters. Best of all, they can bring a flash drive to camp and take their projects home. No prior experience is necessary. Campers also experienced with Scratch are included in this camp since both Lego's and Scratch are both very open-ended projects. Our staff works with every camper to take him/her to the next level no matter what his/her beginning point may be.
Programming with Scratch Created by the MIT Media Lab, Scratch is a programming language designed for kids. With a strong following in the education community, Scratch lets kids create and share stories, games, and animations using a super kid-friendly drag-and-drop interface. What kids can learn: beginning engineering, programming, creative thinking, reasoning, and communication, collaboration. You will be amazed at what the children create as they expand their programming skills with Scratch programming to create their own video!
There is so much more we cannot begin to cover it here,the only question is will you send your child or yourself to this Incredible Camp! This camp is great for one or more weeks.
6. Ozobots, Robots and Cupcakes! Program With Color – 

(NEW! Coming This Summer) 
The future fits in your child's hand.
Program with colors. An amazing new way to learn and love coding and robotics. Endless fun and creativity for every future tech savy student! Draw mazes, tracks, obstacle courses and more with the use of Ozobot. Then, Ozobot will follow the course you have designed and will meet the challenges that you have created. Ages 6 and up.
Starting with color markers, Ozobot takes kids on a fun and mesmerizing experience through creative drawing, problem solving and group challenges by coloring code commands in the form of basic color combinations.
Kids will be learning the basics of coding with Ozobots.  In case you have never seen or heard of them before, Ozobots are the award winning smart robot, designed to teach kids & techies alike about robotics, programming & coding!   It's such a great innovation that we are celebrating with our friends at this one of a kind camp by throwing an Ozobots and Cupcakes party every week of camp!
Expand your child's horizons with the help of Ozobot – the tiny smart robot. There is no end to the possibilities, as your child creates a different landscape of adventures, games and coding with Ozobot. Imagine, a learning tool that opens the doors of computer science, STEM education, robotics and coding, making your child one step ahead of the learning curve in school and in life. Yes, we believe that our campers deserve a party every week to celebrate the arrival of Ozobots. (Cupcakes are optional based on parent approval!)
7. American Girl Art Camp –
-for ages 5 and up – Perfect for the girl that loves American Girl books and dolls. Campers bring their dolls. However, we do much more than play with dolls. Sewing, art, jewelry making, fashion design and singing, dance and writing are just some of the activities our "American Girl Stars" in this camp combine for a perfect week. This camp gives girls the chance to share their love for their American Girl dolls and collaborate with friends who share the same enthusiasm and love for everything American Girl. American Girl Camp – Girl of the Year Every year, the popular American Girl series introduces a girl with a story about finding success in the face of challenges today. From the challenges of moving to volunteering each Girl of the Year discovers something new about herself and the world around her. Learn about their history and their stories and learn how you too can make a difference! We know that every young girl is an artist, engineer, architect and visionary at heart! Above all, all our girls are STARS!
8. Minecraft Education Adventure Camp – New Challenges This Summer
-for ages 6 to 12-Using Minecraft™ as a learning tool, campers utilize various Minecraft skills to customize and create their own legendary worlds! Similar to our Lego Robotics program, our new Minecraft camp combines the very best of popular technology (Minecraft!) with opportunities for collaborative learning, creativity and innovation all in a safe and fun setting for your children. Utilizing the educational version of Minecraft, campers will be encouraged to explore their creativity by building villages, castles, monuments, working machines, and countless other possibilities within the confines of this virtual world. The emphasis will be exploring how a game kids clearly love can be utilized foster students' important 21st century skills, including invention, collaboration, communication, and digital citizenship. Campers may choose to work with other campers or on their own, but group participation is highly encouraged. By working in the same world with multiple players, campers assume different roles (builder, architect, resource gatherer, protector, team leader etc…) where communication and fulfilling one's role is very important to achieving the group's collective goals. This is a half day camp and is available at our Arlington and Alexandria locations only. Not all programs are offered at all locations.
Minecraft can be either a half day camp or may be combined with another half day camp for a week of double the fun and learning. Please email us for a Half & Half camp form it you want Minecraft to be a part of your Half and Half Camp. Please contact us for more information. 703-244-0585
9. Lego Stop Motion Movie Making-Minecraft, Star Wars, Super Heroes, Jurassic Park, Friends, etc. –
-for ages 6 and up- Lego's Stop Motion Movie Making-Build your favorite movie set out of Lego's and direct your own movie. Add Lego mini figures to make your own spectacular red carpet (well almost) action movie! Example:Minecraft is the game phenomenon focused on creativity and building, allowing players to build environments out of textured cubes in a virtual 3D world. You'll be introduced to Minecraft in real life with our customized Legos, and finally film a stop motion movie using Minecraft-inspired Lego creations. The focus will be on creating Minecraft-inspired worlds and filming. OR, Star Wars Lego Moviemaking – A perfect camp for Star Wars and Lego fans. Campers will use Star Wars Lego characters and will create their own sets to produce original stop motion Lego movies. Discover your inner Stephen Spielberg this summer. PICK YOUR FAVORITE LEGO THEMES AND DIRECT AND CREATE YOUR OWN STOP MOTION LEGO MOVIES!
10. Half & Half Camps (All Locations) and Flex Day Lego Camps (Alexandria)
Requested by moms and implemented by us so that you get to design your child's one of a kind camp! We love it too! Paper registration required for this popular camp option. Pick any AM half day camp and a different PM half day camp and design your own Full Day Camp. Easy and convenient, developed just for your child. See special pricing on reservation page for this great value and flexible schedule.  Design your own week of camp and make it a special week!  Flex  day passes available in Alexandria. You decide when you need each day and you can choose with Half Day or Full Day Camps. Buy 1 or more Flex Day  books. Each book of day passes is good for 5 days of your choice.  Register online for Flex Day Passes. Please email for registration forms montessorieducate@yahoo.com for Half and Half Camps.
Camps the Week of July 4th available in Alexandria and McLean Locations 
Thank you for considering Renaissance Summer Camps!
             

Design and Customize Your own Camp!
                               Our 

Popular

 Half & Half Camps – Great Value!
 Half & Half Camp special prices on the "Register" page. Select any two half day camps at any location for the price for a Full Day Camp.
Design your Full Day Camp just the way you like it. Include a morning camp from 9 a.m. to noon, and add a different afternoon camp from 1 p.m. to 4 p.m.
Half & Half Camps

were requested by moms…and implemented by us so that you get to design your child's one of a kind camp! We love it too!

The Excitement of Summer 2016!
MINECRAFT EDUCATION-MINECRAFT BUT MORE
  Minecraftedu Adventures Camp

for ages 6 to 12. Minecraft, but better!
 Arlington and Alexandria Locations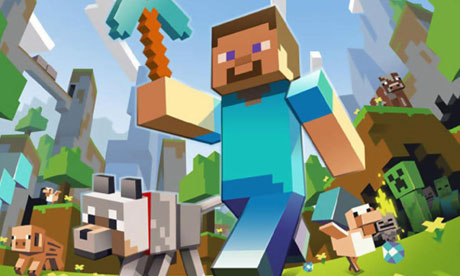 Explore your opportunity to take part in our Minecraft Adventure Camps in Arlington and Alexandria! Collaborate with friends while you meet new challenges. This camp is for the beginner as well as more advanced Minecraft Adventurer. Our adventure will be to build spectacular cities and to collaborate with friends to help with daily challenges. We supply laptops and utilize our secure Minecraftedu server. Campers play together in the same game to collaborate and solve challenges. Our secure server insures a user friendly experience without the mischief often found on public servers.
Education through Minecraft? Really?

Yes! Minecraftedu provides the best possible experience for Minecraft fans of all ages. Available only to educators, Minecraftedu is the newest way to explore and learn in a safe environment (private server) and take Minecraft gaming to a whole new level. We are licensed by teachergaming and very excited to offer this unique Minecraft camp this summer!
BUILD MASSIVE CITIES AND STRUCTURES. Learn to build castles, fortresses, cities, and more!
Minecraft has fast become an immensely popular game, and the recent advent of 'Minecraft.edu' has provided tech-savvy teachers with the ability to create immersive and entertaining adventures for students to experience right in the game.
Participants in the program will experience a new adventure each week with a different goal and unique environment, each with a specific fun and educational goal.
If your student is one of the awesome of Minecraft fans, this summer camp could be a dream come true!
New Renaissance Amazing Tech Camps
We research and develop the newest tech learning tools for young engineers!
What is ScratchJr?
ScratchJr is an introductory programming language developed by MIT that enables young children (ages 5 and up) to create their own interactive stories and games. Children snap together graphical programming blocks to make characters move, jump, dance, and sing. Children can modify characters in the paint editor, add their own voices and sounds, even insert photos of themselves — then use the programming blocks to make their characters come to life.
Why Do We offer ScratchJr?
Coding (or computer programming) is a new type of literacy. Just as writing helps you organize your thinking and express your ideas, the same is true for coding. In the past, coding was seen as too difficult for most people. But we think coding should be for everyone, just like writing.
As young children code with ScratchJr, they learn how to create and express themselves with the computer, not just to interact with it. In the process, children learn to solve problems and design projects, and they develop sequencing skills that are foundational for later academic success. They also use math and language in a meaningful and motivating context, supporting the development of early childhood numeracy and literacy. With ScratchJr, children aren't just learning to code, they are coding to learn.
Programming with Advanced Scratch
Created by the MIT Media Lab, Scratch is a programming language designed for kids. With a strong following in the education community, Scratch lets kids create and share stories, games, and animations using a super kid-friendly drag-and-drop interface.
What kids can learn: creative thinking, reasoning, and communication.
Stop Motion Lego Theme Movie Making-MineCraft, Star Wars, Jurassic Park, Friends, Super Heroes
A  great way to combine your child's favorite Lego Themes and movie making. Your child will pick a favorite Lego theme such as Minecraft then direct and create their own movie! After building Lego sets to form background scenes of his/her own stop motion movie., your child will develop story boards and become the Director of their own stop motion movie. Lego and stop motion are meant to work together and increase your child's creative skills as well. Using Lego Themes such as Minecraft or Super Heroes , campers will build and then make their own stop motion movie! Excitement grows as campers develop and direct movies of their own and then share them with friends and take them home. Please provide a flash drive for this class!
Minecraftedu Game Design
If your kid plays Minecraft he — or she — can take the game to the next level with this engaging (some might say addicting) world-building game. Using the program's teaching module, MinecraftEDU, kids learn how to create new games, design levels, and host other players on a server.
What kids can learn: creativity, spatial reasoning, geometry, teamwork
Scratch Programming & Lego Robotics (Combination Camp)
Scratch Programming Plus Lego Robotics: Here is the program your technology minded student has been waiting for. With Scratch, your child will learn how to create computer programs using drop and drag technology that will bring their imagination to life right before their eyes! They will have the opportunity to make cartoons, movies, video games, animate their stories and compose music all done with Scratch. When your child comes home every evening from camp ask them to show you what they created. You will be amazed!! Even better, your child still has a chance to build all the GREAT Lego projects he/she loves! Scratch Programming By M.I.T. Kindergarten Lab Project
Ozobots, Robots and Cupcakes! Program With Color
Programing Ozobot is simple – kids can do this by simply drawing lines and using colors. Kids use their creativity and artistic expression, while developing logical reasoning and in turn, actually learning high level coding concepts. This fun and exciting camp that we are introducing to Northern Virginia in 2016 has it all: art, technology, robotics, programming, logical thinking and so much creativity. This is a Half Day Camp that may be combined with another of our popular camps for a Full Day of fun and learning.
American Girl Art Camps
  
This camp is based on the American Girl Dolls and books and the curriculum is packed with creative artistic and skill building projects that are all  full of fun and also a little bit nostalgic and charming (not a term we can use often).  Bring your favorite American Girl doll and enjoy a summer camp filled with crafts, sewing, cooking, dancing, acting, literature, history and, of course, a tea party and a movie/pajama day. Bring the doll to camp every day and label your child's doll and accessories. Each girl will come home at the end of the week with lots of handmade items for themselves and their dolls! All the girls also design their own portfolio and they even have the opportunity to develop their own country. They name the country and give the country various characteristics which each girl choses based on her own priorities.  Our American Girls will have a great time learning about the history of the "American Girl" doll series, making fun crafts for themselves and their doll, and participating in a number of creative activities focused on our belief that girls all have star power! Dolls are invited to attend. So much fun and so many well loved activities and so many memories!

Our American Girls have a lot of pizzazz and we encourage their unique gifts and talents during this very special week. Don't miss a moment because this camp is filled with laughter and love, not to mention, panache.
FAST FACTS
Campers have a wide variety of summer camps to choose from based on their individual interests and hobbies. Campers may combine 2 different types of camps in the same week to experience the best of both worlds!
Lego® camps, Technology camps, American Girl, and Creative Art camps categories.
Multiple summer camp choices and locations within each category plus outside play.
Discounts are available for siblings and multiple camp registrations. Early Bird Discounts until February 28th.
Design your own camp! Half & Half Camps are so popular because they are designed by you and give your child the best of both worlds-Lego Robotics Half Day/American Girl Half Day in the same week or Minecraft Adventures/Stop Motion Movie Making in the same week. Other great combinations are available too!
NEW! EXCITING! CREATIVE!

ANNOUNCING ADDITIONAL CAMPS AND CLASSES (Alexandria Half Day & Full Day)

ANNOUNCING-FLEX DAY PASSES-SELECT ANY 5 DAYS OF CAMP AND LET US KNOW 48 HOURS IN ADVANCE WHEN YOU ARE COMING AND THEN JUST BRING YOUR CHILD TO OUR GREAT CAMPS IN ALEXANDRIA! ALL ALEXANDRIA CAMPS ARE AVAILABLE AM,PM OR FULL DAY FOR FLEX DAY PASSES. EASY! CONVENIENT! FUN! POPULAR!

Register in Alexandria for Weekly Camps or Register for Flex Pass Option (Select 5 days of Camps that suit your schedule)

What is Flex Pass

Cost
$175(half day) $320 ((full Day) For 5 Flex Pass Days
Notes
The Flex Pass is good for the 2016 calendar year. The Flex Pass is per camper. They are not transferable or refundable and we do not prorate the Flex PassThe Flex Pass OPTION will be available at our Alexandria location only.
Flex Pass FAQ's
What is the Flex Pass
 The Flex Pass is a plan of 5 days you can purchase to have the flexibility to come to any 5 days of one of our Super Terrific Lego Camps or Cool STOP MOTION Movie Making Camps. You can customize your child's camp days to fit your schedule. It's the perfect break for kids (and parents) during the long summer months.
How does the Flex Pass work?
 The flex pass gives you the flexibility to choose which days of camp you would like to come during any week. Your child would participate in the activities planned for that day. We ask that you give us at least 48 hour notice, if possible, of the day your child will be coming to camp.
What is the Advantage of the Flex Pass?
 The advantage of the Flex Pass is the flexibility it gives you to choose which days of camp you would like to come to. Instead of committing to a specific week of camp, you are purchasing 5 days to use at your leisure during the 2015 calendar year towards camps we offer.
Can I purchase more than 5 days?
 The Flex Pass is sold in packages of 5 days. You can purchase a minimum of 1 book (5 days) to a maximum of 6 books (30 days) per child. The more Flex Pass packages you purchase, the more discounts you receive!
Can I use the Flex Pass for any Renaissance Camp?
 The flex pass can only be used for the Lego Camps or STOP MOTION LEGO Movie Making Camps at our

Alexandria location.

Can siblings share a Flex Pass book of days? Each child will need to have their own package of Flex Pass days.
Can I receive a refund for the days I do not use?
 There are no refunds or transfers available for unused Flex-Pass Days.
Alexandria Flex Pass Days
Flex Pass

is the NEW way for your child to enjoy Camps at Renaissance. With the Flex Pass, your child can choose to come to specific days of camp instead of choosing a whole week of camp.
Our Formula for Success
Step 1: Cool Activities
Long before the first excited campers arrive at Renaissance our Director has searched the globe looking for the newest innovations in STEM which enrich our campers through hands on activities. In all of our camps we provide the newest and most innovative materials. We keep things fresh every year by developing a curriculum that is exciting for the campers and enriches their STEM knowledge. Renaissance Summers inspire your child's creative thinking and curiosity with fun and STEM educational science and engineering projects that help to develop critical thinking and problem-solving using an award-winning computer based program and Lego models. We were the first to introduce LEGO®Education, We Do Robotics and Mindcraftedu to Northern Virginia. In 2016, we are introducing Mini Milo, new from LEGO®Education, and We Do 2.0. We love to see our campers explore and create using these innovative STEM tools.We are excited to bring 21st Century tools to our talented kids in Northern Virginia!
Step 2: Dynamic Presentations
We pair a world-class, original curriculum that uses well loved hands on materials and technology with important STEM concepts and rich STEM vocabulary all wrapped up in an engaging, child-friendly presentation designed to help our kids understand beginning and advanced engineering concepts as well as the importance of STEM: Science, Technology, Engineering and Math. We also allow kids to make many choices during camp so that they can select activities that they are excited about doing. Our materials and curriculum are fresh every year offering kids the latest and most creative models and sets. We add sun and fun in the park or playground to help make the full day complete!
Step 3: Great Staff
Hire the most motivated staff who know how to make it fun and exciting to ask great questions, figure things out, invent, be curious and to explore new experiential materials with a purpose in a safe, no pressure place that treasures open minds and the unique differences in all of our children.Our great Staff is hand picked because of their integrity, character and interest in Lego, technology or American Girl. Each staff member is background checked and thouroughly trained. Both parents and kids love our Staff and we are very proud of the many great relationships that we build every year.
Step 4: Life Skills
The Staff relates well to kids and they have been trained in special techniques, developed by our Director, to reinforce essential character qualities and life skills such as Creativity, Persistence, Confidence, Cooperation & Respect to name just a few. We also help to facilitate positive communication skills and encourage all of our kids to communicate with each other in a positive way, to collaborate and to problem solve. We help to build a warm community of excited, energetic campers every summer.
Step 5: Learning Continues
Campers are invited to share their projects at the end of every day with each other and with parents. This is the favorite part of the day for many campers because they are so proud of their accomplishments and it also gives them confidence to present their achievements in front of a group. Kids and parents can ask great questions about the projects and kids can explain their completed projects. This encourages family communication and puts children in the role of teacher, developing their confidence and pride. At Renaissance we know one of the great secrets of education: We learn things best when we have to explain them to someone else!
Why parents trust our camps:
Although meant for kids, our camps are trusted by parents because they know that their child will receive "quality" time and individual attention and respect! "Quality" time means that we do not believe in wasting kids time while they are with us. With so much energy, kids need to have the creative challenges mixed with fun and sun. They get a balance of all the best activities at our camps. We never forget our families and our flexible programs are meant to engage kids and benefit parents at the same time. Many discounts on our camps are available to parents and we also offer Extended Day options for families that find that schedule convenient. Half and Half Camps were thought of by a camp mom and we have offered that opportunity for 6 years. We have Half and Full Day Camps in every location and Flex Day Lego Camps plus our weekly camps in Alexandria. We appreciate our great parents and love that many families have sent their kids to our camps year after year.
Renaissance enrichment programs and camps are lead by a mom who is also a certified teacher and former independent school principal. We are proud of the fact that we partner with great families during the summer to provide the best camp experience possible for every child.
What Renaissance Parents Have to Say
"My son absolutely loved this camp. As parents, we liked it too because of the great
instruction, quality care, and attention the staff provides. It is great that you give the kids so much individual attention and encouragement.

Thanks!!" – Parent of a 2nd grader
"My kids both really enjoyed the camps this year, as well as last year. My daughter was always excited to show me what she had learned. My son also had a great time in your camp, where he learned how to make his own computer games. He was thrilled to learn these new concepts, and I was very impressed with the new knowledge that he came home with." – Parent of a 4th and 5th Grader
"I just wanted to let you know that my daughter had a wonderful experience at the American Girl Camp in Falls Church. This was her first time ever in a summer camp and she loved every minute of it. From the counselors, especially Counselor Katherine, to creative play, and all the art, my daughter Olivia had a smile from ear to ear. We will absolutely be there next year and will recommend this camp (American Girl/Lego) to everyone we know. "-Parent of a First Grader

"Your camps were fantastic. My son had a wonderful time and loved it. The instructors gave the kids challenges, but also the freedom to explore on their own. The (lead) instructor was fantastic. He had great classroom management techniques. He commanded great respect from the kids, but let them goof off just enough to enjoy the difference between camp and school. My son gained a better understanding of motors and how they work, and the confidence to believe he can build whatever he wants. Also, he loved building the video game, and I think that is a great experience for them to begin to learn programming techniques." – Parent of a 3rd Grader

"My son is at your camp this week in Alexandria and loves it so much he didn't want it to end. So we signed up again for next week. Just wanted to tell you thanks! He is having a great time and loves all the projects."- Parent of a 2nd Grader

"I just wanted to share some feedback with you on this past session. Lego robotics was a huge hit. My kids are Lego fanatics and I love that you offer so many different Lego building projects as well as robotics."-Parent of a 1st and 4th Grader.

"I had to tell you that my son's only complaint about your camps is that they are not overnight camps! As you can tell, he could build with Lego 24/7 with you. He loves your great staff too, especially Paul. You are really making him feel welcome! Thank you for the great job that you do!" – Parent of a 3rd Grader
"I wanted to explicitly commend you for the excellent Lego Summer Camp my 6 year old son Julian attended at your Old Town location. From what I observed and heard from my son, the two camp counselors, Nathan and Eric were extraordinarily thoughtful and capable camp counselors. On a number of occasions I heard them talk with the children in a respectful and engaging manner aimed at boosting the children's self-confidence and problem solving skills. I was all the more impressed to find out Nathan and Eric were college graduates with engineering degrees and as such serve as excellent role models for young children, a fact that I discovered only on the last day of camp.

Julian loved the camp as it not only indulged his love with Legos, but also enabled him to form friendships and build teams with new children working together consistent with the traditional Montessori philosophy."-Parent of 1st Grader